Recapturing Mac Miller's Legacy a Year After His Sudden Death

It's been a year since Mac Miller died.

Whether the pain is still like-yesterday fresh or if it feels as if an eon has passed will be subjective, but for those whose lives he touched—his family, friends and millions of fans—there is no set heal-by date, no prescribed period of mourning.

"We had a show to do that night, and it just felt, like, how do you get up there and do this on this night," G-Eazy remembered several months later, talking to Complex, "and [we] had to really dig deep to find a way to do it and to talk about it in the right way, to honor somebody who had given the world so much through his voice. You know, that's the thing, as artists we give a lot of us—like ourselves, our person, our life, our experience—to the world, to every fan we meet, to every song we create that affects somebody…and he had given a lot of really amazing, powerful, beautiful stuff."

In a cruel twist, Miller's final album, the Grammy-nominated Swimming, was his most inspired work yet—and instead of serving as a new height reached, the natural progression of an already decade-long career as a rapper (who like so many these days shot to fame online first), songwriter and producer and a moment to bask in deserved glory, it ended up being the unexpected coda to his entire life.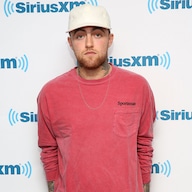 Ariana Grande, who has paid tribute to Mac in myriad ways over the past year in the studio, onstage and online, got choked up in June during a concert in his hometown of Pittsburgh when she got to the part of "Thank U, Next" that gets her every time: "wish I could say thank you to Malcolm, 'cause he was an angel."

His music had been playing when concertgoers filed into the arena earlier in the evening.

Malcolm James McCormick, though already a bright light in the music world, reached a new tier of fame as Grande's boyfriend for two years, and his sudden death—about four months after they broke up—inevitably carried more of a gut-punch in the headlines because of that connection. But Grande, who has since described her grief as "all-consuming," was only a sliver of the troubled artist's story. (Which is not to make light of their relationship, which was left to the pop star to unexpectedly reconcile on her own.)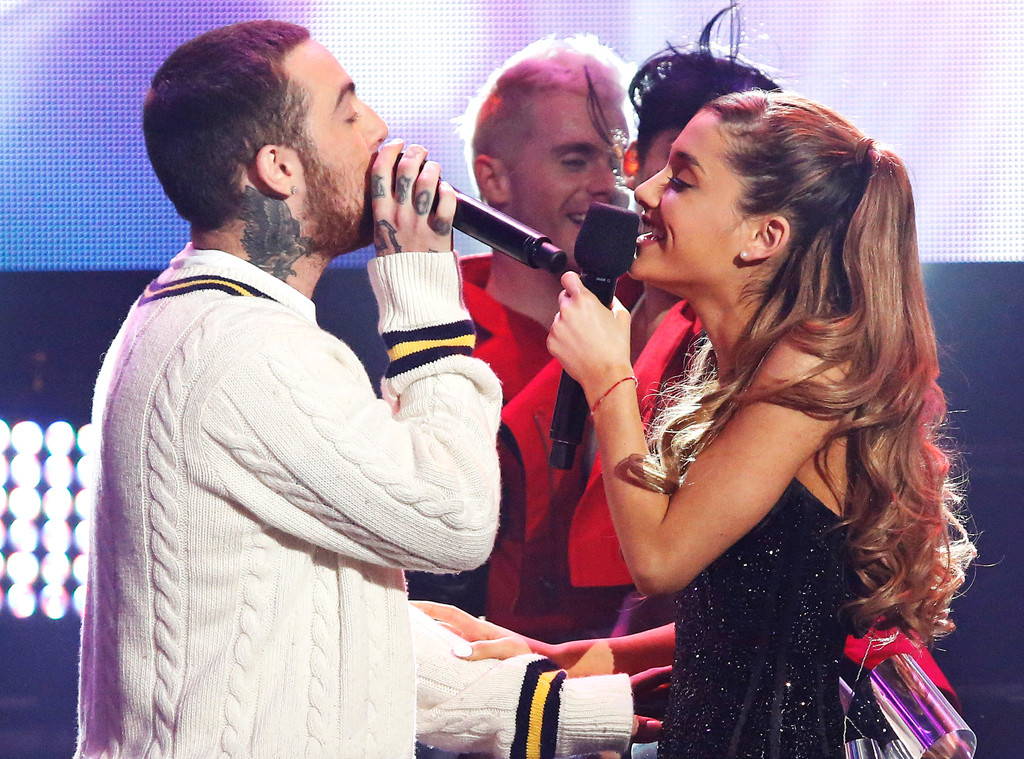 Kelsey McNeal/ABC via Getty Images
"I think I was like an 18 year-old wide-eyed kid excited to be successful, and now I'm just kinda making music more for myself," a then 21-year-old Mac told Vice in 2013. "I've been having a lot of fun with music. I went through some bulls–t, personally, and then locked myself away and started making music that was free thought and meant for the purpose of expression and shit, and it made me feel better. I've enjoyed everything recently. It's been fun."

It eventually became common knowledge that Mac struggled with substance abuse, and had been battling the aforementioned "bulls–t" from an early age. His attempts to get a handle on his addictions and his experimentation with various gradations of abstention became part of his daily existence and, consequently, his creative process.

"I used to rap super openly about really dark s–t because that's what I was experiencing at the time," he told Vulture in an interview that was published the day before he died. "That's fine, that's good, that's life. It should be all the emotions."

And his music was his world—which made it all the more difficult when he was, in his eyes, dismissed by some as just another white dude getting into the rap game when his debut studio album, Blue Slide Park, came out in 2011. He already had a following, thanks to his mixtapes K.I.D.S. and Best Day Ever, and it got to No. 1 on the Billboard 200, but the initial critical reception left a mark.
"It was actually very entertaining for me, to watch all these people who either didn't cover me before or talked s–t, these people who shoved me out pay attention when all of a sudden I released something [the song "SDS"] with [rapper-producer] Flying Lotus," he told Vice in 2013 upon the release of his sophomore effort, Watching Movies With the Sound Off. "It was entertaining to see people make that shift. The first post with the Flying Lotus shit got this begrudging, 'F–k, it's Mac Miller. It's good. F–k. I'm pissed I'm saying Mac Miller's s–t is good."

Ultimately, "you see people shift from being uncomfortable saying Mac Miller's cool to it becoming like, "Oh, okay, that's just what he does now."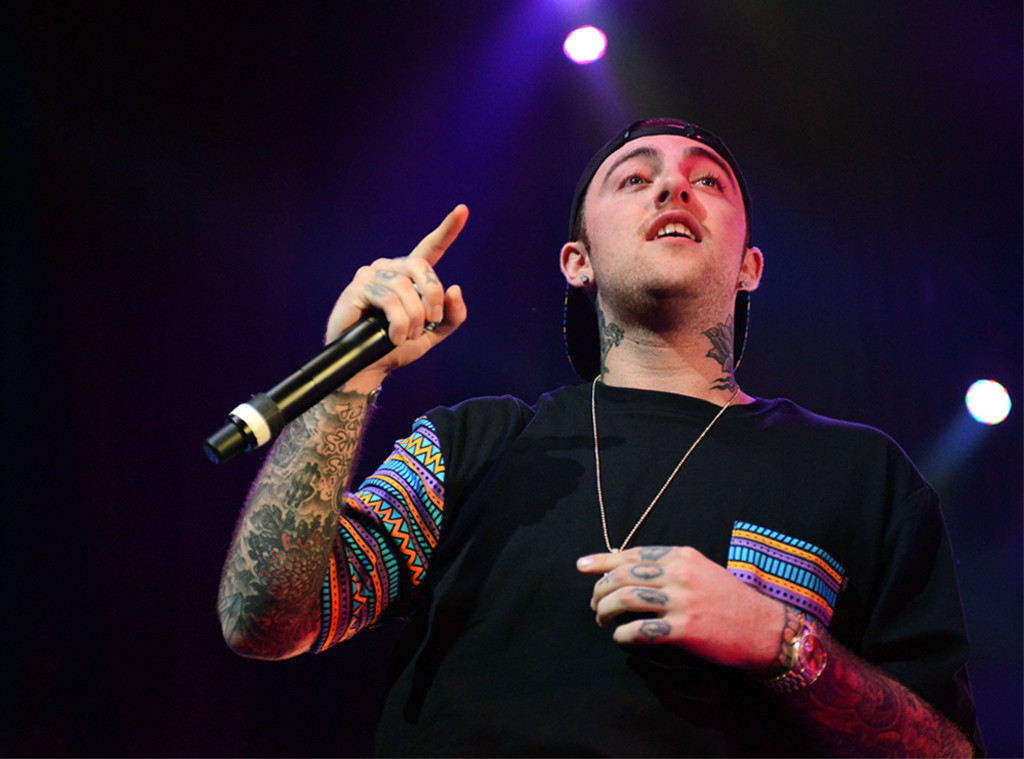 Robb D. Cohen/RobbsPhotos/Invision/AP
Watching Movies With the Sound Off peaked at No. 3 on the Billboard 200 but ended up on myriad best-of-the-year lists and won accolades for its production.

"I want everything that I say to have a purpose," Miller told Vice. "Everything that I do, I want it to have a purpose. Every little thing, every pause, every time I don't say something, it's for a reason."

Mac had also just starred in the MTV2 show Mac Miller and the Most Dope Family—an opportunity that prompted him to quit drinking the cough-syrup-and-soda concoction known as lean because, as he noted, "I didn't want to be on national TV and fat."

He said he lost 40 pounds.
"It ended up being better for me than just that [losing weight]," he told Vice. "But that was actually the reason. 'F–k, I'm gonna be on national TV, I'm a mess, I better put this cup away.' And everyone was like, 'There's no way he's gonna be able to do it.' And I f–kin' stopped."

"I love it, I wouldn't say I didn't," Miller continued. "But I feel better not doing it every single day…Drugs are dangerous, dude. But they're awesome. Just dangerous. Drugs are not like a new thing. Especially with me, I've been doing drugs since I was fifteen."

Also in 2013, Miller recorded "The Way" with Grande and their effortless chemistry in the video translated into real life, though they didn't actually start dating for a couple of years.

"We have loved and adored and respected each other since the beginning, since before we even met, just because we were fans of each other's talent," Grande told Cosmopolitan in 2017. We weren't ready at all, though, to be together. It's just timing. We both needed to experience some things, but the love has been there the whole time."

Also Read:
Demi Lovato Conquers Her Biggest Fear By Posting an Unedited Bikini Photo